Smash your
fitness goals
Whether you want to get a solid pump, use our state of the art assault runners and cardio equipment on your own time, or take part in our Hiit, Hirt and group classes, BST Fitness and Bowden Gym 24/7 is the ideal place to smash your fitness goals!
BST FItness &
Bowden Gym
Built in Bowden, BST fitness and Bowden Gym 24/7 have been the local gym for more than 8 years. Helping the local Bowden crew get stronger, fitter and live a more balanced life on their terms.
| Mon | Tue | Wed | Thu | Fri | Sat | Sun |
| --- | --- | --- | --- | --- | --- | --- |
| 6:05 amHirt | 6:00 amHiit Boxing | 6:05 am W/B session | 6:00 amHirt | 6:00 amHirt | 8:00 amGame Day | 9:05 amHiit |
| 17:40Hiit Boxing | 17:15Hirt | 17:40Hirt | 17:15Hiit | 17:40Hiit/Core | 9:05 amHiit | -- |
| 18:35Hirt | 18:10Hiit Boxing | 18:35Hirt/Core | 18:10Hirt | -- | 10:00 am Hirt | -- |
| -- | 19:00W/B session | -- | -- | -- | -- | -- |
Monday
6:05 AM
Hirt
17:40
Hiit Boxing
18:35
Hirt
Tuesday
6:00 AM
Hiit Boxing
17:15
Hirt
18:10
Hiit Boxing
19:00
W/B session
Wednesday
6:05 AMHiit
17:40
Hirt
18:35
Hirt/Core
Thursday
6:00 AM
Hirt
17:15
Hiit
18:10
Hirt
Friday
6:00 AM
Hirt
17:40
Hirt/Core
Saturday
8:00 AM
Game Day
9:05 AM
Hiit
10:00 AM
Hirt
"What a journey of self-discipline, sacrifice and adjustment. I have the greatest trainer to thank Brad @bst.fitness. Sure, I went off tracks a few times along the way but he never gave up on me always on my case to push me to be my best!"

Over a 10 year period Brad has worked with both large groups and individuals in their pursuit of obtaining an improved level of fitness in the return from injury as well as furthering their general fitness levels. During these sessions Brad has shown an incredible level of enthusiasm and desire to assist those involved in fulfilling their potential. I would highly recommend Brad's services to any person looking for motivation and self improvement.

As a professional athlete you basically need to be fit, all year round, I joined BST before preseason, I loved it. Boxing was my new love and so was the atmosphere in the gym, I would normally have one PT session a week and try to make it out to as many group sessions as possible. I couldn't get enough of it. I used Personal Trainer Brad Townsend (the machine) right from the beginning. I said to him the first day I met him...." I need to book sessions with you because I need to work my ass off in the off season, I need a head start at preseason" The goals I set myself during the time with BST, were to shed some weight, build some muscles and get down my skin folds. Within the first 3 weeks with BST I lost 4kg, 10mm off my skin folds. I was so happy with the way everything was going. Lately I have been to busy to get there again and smash out a session! Probably the one thing I miss the most is BST! I miss it!
Membership & Payment Info
20 weeks
for
$ 500
($25 a week)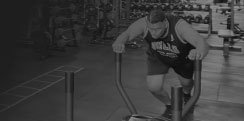 10 weeks
for
$ 300
($30 a week)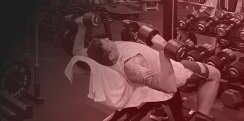 Direct Debit

$ 59
fortnight
($29.50 a week)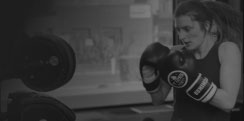 No lock-in contract
No joining fees
Pause memberships as needed
All memberships have access to classes plus gym 24/7
PT $80/hour for members
PT $90/hour for non-members

Make payment to:
BST fitness
BSB 105 900
acc 179 367 940
This error message is only visible to WordPress admins
Error: No feed with the ID 1 found.
Please go to the Instagram Feed settings page to create a feed.
BST Fitness - Bowden Gym 24/7 FAQ
1
How do I organise a gym viewing?
Direct message us on Instagram @BST.fitness or fill in the contact form and we will contact you to make a time to show you around.
2
What is included in membership?
Access to all classes 7 days a week. 24/7 access to gym equipment. The new upstairs addition means you can still train when classes are on. Access to an experienced personal trainer for one off or regular sessions at a reduced rate for members. Access to a great community of members and the latest equipment!
3
What to bring and when to arrive before a class?
Bring a large clean towel to use on the equipment whether you are doing a class, your own session or a PT. It is important to stay hydrated when you train hard, so bring your own water. If you are doing your own session, you can come in 24/7. If there is a class on, you can train upstairs. For PT sessions, come about 5 minutes before the start time to sign in and get ready. It is important for others that sessions start on time and are not interrupted by latecomers. The cleanliness of the gym is a priority, so please ensure that your shoes are clean before you enter.
4
What does the HIIT - High Intensity Interval Training class entail?
HIIT Involves short bursts of intensive exercise with periods of rest or lower intensity exercise. HIIT helps provide the best workout in the least amount of time. At BST we often mix in aerobic and resistance training to give heart rate spikes, utilising the best and latest cardio equipment, bodyweight, and functional exercises to give best results.
5
What does the HIRT - High Intensity Resistance Training class entail?
HIRT brings strength training into high intensity training. Using short, intense periods of resistance training performed with a lot of effort and focus, with enough recovery time between sets or stations to perform at ones best. At BST we utilise the best and latest cardio and weight equipment (from Panatta and Maxim) with body weight and functional exercises along with dumbbells, free weights, bars and a mixture of cable machines targeting legs, upper body and core. HIRT training at BST is a great way to increase fitness, strength and tone up in a friendly group environment, whilst learning correct technique utilising the vast quality gym equipment provided.
6
What does the HIIT Boxing class entail?
To make HIIT even more enjoyable whilst getting the maximum fitness workout, we utilise HIIT with traditional boxing exercises, conditioning work and skills of bag work, skipping, battle ropes, light dumbbells, medicine balls, ladder, footwork drills, bodyweight exercises along with all the best cardio equipment. At BST boxing is for all skill and fitness levels where you can learn the boxing basics whilst improving your fitness and strength.
7
What does the Game Day class entail?
Game day is a solid, challenging 50-minute boxing and cardio session 8am Saturday morning. Getting your weekend off to a great start with a "harder" session to build on your fitness, utilising all the cardio and boxing equipment along with HIIT.
8
What does the WB Session entail?
There are a number of white boards positioned around the room with session ideas, enabling you to complete a session in your own time, at your convenience and at your own pace. Great if you can't or prefer not to partake in the group sessions. There's also the timetabled Tuesday WB session a relaxed 30-minute session utilising a whiteboard workout.
9
Can members train upstairs when a class is on?
Yes, upstairs is open to members 24/7, even during class times.
10
Can I put my memership on hold if I go on holidays?
Yes, just fill in the contact form or message us on instagram to let us know when you are going away and we'll organise the membership hold.
11
What is the best part of being a member?
Members can enjoy a fitness life style and smash their fitness goals at a clean, state of the art equipped 24/7 boutique gym in the heart of Bowden
The gym has 2 levels so there is plenty of room to train. The downstairs area is 200m2 and upstairs is 175m2. Each level has quality equipment and plenty of room to ensure that you can maximise your workout anytime.
13
Do you offer rehabilitation programs?
Yes, BST Fitness has over a decade of rehab experience for members in overcoming injuries, post surgery and general rehabilitation to get you back to your best.
14
What equipment does the gym have?
We have invested in quality Panata, Maxim, Concept 2, Assault runners and Assault Bikes, tank, ski machines, rowers, squat racks, squat machines, benches and plenty more for an awesome gym experience. Check out the gallery for the rest.
15
What are the COVID rules and obligations?
Fortunately, the training space is large enough to maintain good spacing from other members. Equipment must be wiped down after use and a large towel bought to training (no towel, no train). "Standard" COVID hygiene rules apply, please do not attend the gym if unwell.
16
Are there any other fees for membership?
No, we are completely transparent and there are no joining costs, cancellation fees or anything else.
Enter your details in the contact form below and we'll get back to you.
Alternately you can message us on Instagram @bst.fitness